Healthcare is a basic human right.
Yet those who need it the most – people living in poverty – are least likely to have access to quality care.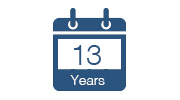 The average life expectancy in our neighborhood is 13 years less than that of Buckhead
Families living in poverty have a higher risk of Chronic Disease, such as Diabetes, which they are twice as likely to develop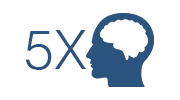 Mental Health issues are five times more prevalent in individuals living in poverty
Barriers to health care can be insurmountable for low-income families, even those with insurance coverage.
That's why there is GOOD SAM
Good Sam is working to remove the barriers preventing low-income families from obtaining access to quality healthcare in the Atlanta area. Providing full circle of health services including: medical, dental, mental, nutrition and health education we are helping to reverse the healthcare gap in our community and set families on a path to achieving long-term health.
It's working.
Patient Encounters in 2017
pounds of fresh produce given away in 2017
Volunteer hours given in 2017
Partner with Good Sam in providing quality healthcare to those in need.