Friday, July 3 Update | DON'T GIVE UP!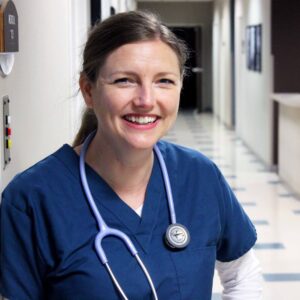 It's the 4th of July weekend which is usually marked by a community parade, fireworks, grilling with friends, and sparklers for the kids at my house. We aren't doing any of these things this weekend. I'll admit, I'm finding it hard to celebrate this year even if social distancing hadn't cancelled our usual activities. I've been reading the daily Georgia COVID-19 case count with a sense of dread as we set new records each day. I now spend the majority of my time at the clinic either seeing patients with COVID-19, swabbing exposed kids, or providing frightened patients with self-management and isolation advice over the phone. Our CVS testing site at Good Sam hasn't dropped below a 30% positive rate all week and hit almost 50% earlier this week. Our helpline is fielding 200+ calls a day. Meanwhile, I watch people refuse to wear masks in public and enter restaurants and bars as if the pandemic is far behind us.
In order to make sure our testing site is serving those most in need and promoting equitable testing access, we limit our testing to people with symptoms who either do not have insurance or live in the Westside neighborhoods. Even with restrictions, we are scheduling into Tuesday as I write this on Friday. Today, a caller without any symptoms screamed at me that we were forcing him to lie that he had symptoms so he could get rapid testing. I calmly walked him through other testing options while explaining that lying to take a spot from someone who is already sick makes this pandemic worse for all of us. I read an article this week that quoted public health leaders from other nations on the escalating U.S. case rate. One asked, "Did the U.S. just give up?"
I won't lie: it's been a discouraging week. I do know, though, that there are people who are not giving up. A team of Good Sam employees shows up each day to make sure we are open and serving our patients. They choose to come knowing that despite amble masks, strict policies, access to testing, and a secure isolation zone at the clinic, with escalating case rates, they are at risk. They take on extra tasks and find creative solutions as we change daily to keep up with the pandemic. They carry the emotional weight of seeing fearful and sick patients day in and day out as well as managing the challenges of their own exposure, childcare issues, and managing life in quarantine. They haven't given up.
Along with our staff, a group of 27 volunteers join us from home to respond to 200+ calls each day and schedule 130 people daily for the testing site. They study detailed scripts and spend 8 or more hours a week constantly on the phone to make sure every caller into our helpline receives a response. This commitment and passion is like nothing I have ever witnessed in my career of public health work. In addition, we have specialists who have learned telehealth so they can see our patients although they cannot come in person. They haven't given up.
Please don't give up either. Stay home even when it is boring and uncomfortable. Find creative ways to support the businesses you care about. Wear a mask when you need to go out. Use virtual options to socialize versus gathering with friends and family. If you are an employer, make it easy for staff to be home if they are sick. Choose honesty and kindness in a time wrought with fear and pain. I'm staying home this weekend and I will be back on Monday. Our cleaning crew with spend their Sunday sterilizing the building. Our staff will put on masks and welcome patients Monday morning. Our volunteers will jump on the call line and help overwhelmed callers get testing and accurate information. We're not giving up but we need everyone else to join us. This pandemic only ends when we set aside our personal comfort to protect the lives of people we may never meet.


Breanna Lathrop, DNP, MPH, FNP-BC
Chief Operating Officer
Good Samaritan Health Center
---
Saturday, June 27 Video Update
This week in our staff meeting, we talked about how to prepare for the fact that COVID-19 is not leaving. We discussed how outdoor triage, mask-wearing, and telehealth would be part of daily functioning over the next year. We talked about being gracious with one another, knowing this is stressful and that people will get sick even when taking all precautions. Finally, we considered our responsibility to each other and our patients. Our decisions when we leave work are no longer separate from our life at the clinic.

Last night, my husband and I sat down with our three white children and talked about Juneteenth. We talked about white privilege, and our eight-year-old asked if we, as his parents, had ever done anything racist. We took turns giving specific examples of how our actions, inaction, and privilege have contributed to racism. We talked about what we are doing and what we need to do to create equity. I want my children to understand fully that racism is their problem.

The difficult and hard parts of life don't go away when we get overwhelmed or exhausted. On particularly draining days at the clinic, we'll look at each other and say, "I'm really done with this whole COVID deal." But we put the masks back on and continue because with over 1000 new cases in Georgia yesterday, the virus is far from over. The challenging conversations, deconstruction of previous ways of thinking and functioning, and restructuring needed to end racism are often uncomfortable and intimidating for those who have privilege and power. We need to change anyway. Saving lives means wearing a mask and staying home even though we long to go back to normal and have physical closeness with our community. Saving lives means staying the course to end racism. For me, this includes listening to black leaders and communities, examining my implicit bias and the actions that stem from it, educating myself, and changing the behavior of myself and my family in pursuit of equity.


Breanna Lathrop, DNP, MPH, FNP-BC
Chief Operating Officer
Good Samaritan Health Center
---