When you think of someone who has a life expectancy of 13 years shorter than us, our minds probably go to an impoverished country halfway across the globe. We may think of individuals and families who are living in regions of the world with very few doctors and hospitals and have limited access to resources such as electricity and running water. However, the truth is that people are living in our city, and this is their reality.
The life expectancy gap in Atlanta is drastic, and your partnership with The Good Samaritan Health Center, also known to the community as Good Sam, is the first step to provide essential solutions to this enormous problem.
Please give today. Thank you!
You may give a one time gift or you have the option to give a gift in honor of or memorialize a friend or loved one. Your giving is securely processed.
Make a one-time gift or a recurring monthly donation.
Give to honor or in memory of someone.
STOCK GIFT
For information about transferring gifts of stock, please contact us.
GIVE BY CHECK:
The Good Samaritan Health Center
1015 Donald Lee Hollowell Pkwy,
Atlanta, GA 30318
CORPORATE MATCH:
Many companies offer matching gift programs for your donations. If your company requires information to match your donation, contact us.
The Good Samaritan Health Center can use your donation of unexpired, unopened medications, newborn infant supplies, travel-size hygiene products, family first aid kit items, and certain healthcare supplies. For more information, please contact us.
Update For Our Supporters from Dr. Bill Warren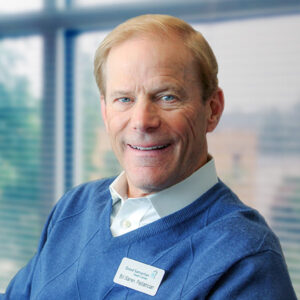 Dear Friend,
Thanks to your generous financial support and prayers, Good Sam's COVID-19 response has continued strong. We've remained open 6-days per week at regular hours and increased telehealth service offerings to allow patients to shelter in place. We've retained all of our staff and added new positions to enable outdoor triage. These are just a few examples of your generosity at work.
In mid-March, we launched HelplineSOS, a community hotline to answer questions about COVID-19, direct and schedule individuals for testing, and link patients to clinical care and telehealth. Our helpline has fielded over 1,500 calls and is averaging between 80-100 calls per day. The helpline launched with an initial team of 17 dedicated volunteers and has expanded to a group of 27 volunteers to meet increased demand. Good, Sam has always relied on the commitment of both staff members and volunteers, and our COVID-19 response is no different. Piloted at Good Sam, HelplineSOS is a technology-driven solution that is now in place at clinics across the U.S., helping charitable clinics respond to COVID-19 in their local communities.
In partnership with CVS, Good Sam now provides COVID-19 testing for up to 130 people per day. Due to increasing demand, we provide testing only for those with symptoms or household contacts with people who have tested positive for COVID-19. Our new outdoor pavilion and fitness center were completed just as Atlanta announced the large gathering ban. While we were disappointed that the space could not be activated as our new farmer's market and fitness facilities, God had other plans. This space has transformed into a free COVID-19 testing site, bringing rapid testing to some of the hardest-hit ZIP codes in Fulton County.
In May, we hosted a virtual Good Sam Institute, bringing 48 clinic leaders representing 13 clinics and seven states together to discuss COVID-19 response for charitable clinics. We led original content workshops on pivoting to telehealth, establishing COVID-19 procedures, crisis leadership, and fundraising in this new healthcare era.
Routine primary care visits have increased, and we continue to offer a combination of in-office visits and telehealth. Counseling, psychiatry, individual nutrition consults, and group health education have all continued throughout the pandemic in virtual formats. With a new filtration and air purification system installed, dental is in the process of reopening to full capacity. Many of our volunteers have restarted services in person or via telehealth over the last couple of weeks.
COVID-19 cases are on the rise again in Georgia, and COVID-19 is not going away. Neither is Good Sam. We will continue triaging people outside, offering to test, providing consults for symptomatic patients in isolation, and providing our Full Circle of Health model of care. We also remain committed to pursuing racial equity as an organization. To this end, we fight against injustice by continuing to pursue our mission of Spreading Christ's Love Through Quality Healthcare to those in Need.
Your support reduces inequities that led Dr. King to say once that, "of all the forms of inequality, injustice in health care is the most shocking and inhumane." Long after the pandemic has ended, protests have quieted and the country's attention shifts to a new topic, we will still be here, serving those who need it most. Thank you for your service, and may God use each of us to bring hope and healing to our world.

Dr. Bill Warren
"Do not withhold good from those to whom it is due, when it is in your power to act." - Proverbs 3:27 NIV
GIVE TO SUPPORT OUR COVID-19 EFFORTS